Statewide Roofing's Solar Division offers a full array of Solar Energy systems.  In starting our Solar Division we took 30 years of experience installing and maintaining roofs and applied the things we have learned to create "Roof Friendly" Solar Energy Installations.
Commercial solar is heating up on Long Island!
Learn how you can lease your rooftop by visiting our Solar Leasing Page. 
Check out some of our live system monitors!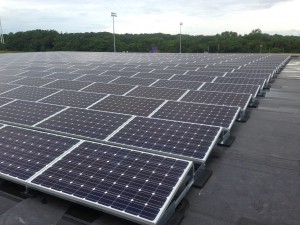 William Floyd School District-  110KW Installed by Statewide Roofing 2011
Lamar Lighting- 50 KW Installed 2011
Massapequa High School- 35 KW Installed 2010
Artistic Ironworks- 24.5KW Installed 2011
Brentwood South Middle School- 10KW Installed 2011